Managed
PPC Campaigns
With online advertising platforms like Google AdWords, it's never been so easy to win new customers and keep your advertising costs down! Google, Yahoo! & MSN/Bing all enable you to get information about your marketing budget spend and effectiveness correct!
A True Story...
Client: A Travel/Lodging company approached Webskills with a £4000pcm budget spent on PPC and only a 0.1% conversion rate.

Assessment: Appalling on-site setup from previous PPC provider.

Actions: PPC stopped while Webskills improved structure of website, ran tests and replaced old website.

Summary: Overall online marketing budget, including PPC, down to £1950pcm. Conversions up to 3-5% and number of visits almost quadrupled! Contact us today - references available.
Not sure what Pay Per Click (PPC) advertising is?
Ever wanted your website to appear at the top of the search engines for
any
product or service that you offer your customers?
Well, Pay Per Click is the quickest way of doing that. PPC does exactly what it says on the tin - you're only paying for each click your ad receives, not for how often it's exposed.
Why should you advertise online?
42 million online shoppers in the UK alone

*

71% growth in e-retail sales in the last two years

†

0.36% growth in customer satisfaction with online shopping in the last two years

†

Online sales are growing all the time. Even if you don't sell services or products online, you can still benefit from online marketing. Increase the number and quality of online enquiries which lead to sales or further actions from your customers.
Main advantages of Pay Per Click
Do you have a limited budget for online promotion? Are you or your company a safe investor who quickly adopts new online technology?

If the answer is yes it sounds like PPC could be for you...
Instant results
Attract more customers
Choose your own budget
Target different geographical locations
Avoid clicks from users who aren't likely to purchase from you
Track actions coming to your website;
see actual ROI data (limited in other forms of advertising)
Use valuable keyword data from your PPC reports to reevaluate & improve your SEO

Watch your customer base grow and see your website working for you in real time with a clear reporting system and easy to track ROI.
Not convinced yet? Just drop us a line or call 020 89 41 51 51
* Internet World Stats, Usage and Population statistics, June 2008
† IMRG Industry Report, 2009

Related Services:

Website Promotion and Online Marketing

We actively seek out the technology that can help get your website
a step above competitors and in front of potential customers.
Complex multi-channel marketing (Search, Social, Linking)
Modular Approach with clear solutions to address your business needs
Transparent Payment schedule with different options to chose from
Clear performance measurement and reporting

Search Engine Optimisation - SEO

SEO is a core for your online presence get it done correctly from the very begining and you will benefit from your website investment.
SEO implemented on design and development level
Dynamic SEO audits for your website (subscription services available)
Clear project implementation process

E-Mail Marketing

Pricing per e-mail based on your campaign volume
Highly successful delivery rates
Clear success reports and ready to act data for your business
Campaign design, coordination and management

Online Presence Management

Managing all of your social networking accounts can be time consuming. We offer a fully managed service where you just let us know what you want to say and we'll say it for you.
Private, Corporate and product Blogs
Twitter, Facebook, YouTube or Flickr content and branding
Social media advertising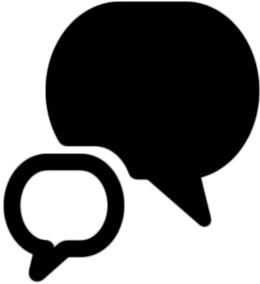 Webskills UK
Aztec House
137a Molesey Avenue
West Molesey
Surrey KT8 2RY
Tel: +44(0)20 89 41 51 51
E-mail: