Website Promotion
and Online Marketing
Search Engine Optimisation (SEO), Pay Per Click (PPC) and other forms of Online Marketing. We work hard, and we work together, to get your website in front of your potential customers. No shortcuts, no cutting corners - everything to make your website perform and earn money for your business in the long-term.
This is our Objective.
Investing time in your website is key to our way of working. We do not optimise your website for meaningless, unproductive keywords. Marketing projects are treated with a holistic approach and we offer the technology to solve your problems. We understand that your offline marketing and online marketing must speak one language to make sure of achieving your goal. A clear and transparent approach is our signature.
SEO friendly online presence
Pay-Per-Click Management
Cohesion with other parts of marketing
Holistic approach to company promotion
Transparent measurment tools and reports
The result of our approach is that companies increase their value as their websites increase their value through constant investment. Thanks to transparent online tracking systems you can see your progress and measure ROI (return on investment).
Have a look below and see some of our arsenal. We apply these same principles to all our jobs no matter how big or small your company.
For our larger customers we additionally offer a bespoke toolkit with fully managed solutions.
For all local Surrey-based businesses we have tools which deliver results on the local level - Surrey-Online.CO.UK platform and Surreybiz.NET will help your company win local market business.

Related Services:

Search Engine Optimisation - SEO

SEO is a core for your online presence get it done correctly from the very begining and you will benefit from your website investment.
SEO implemented on design and development level
Dynamic SEO audits for your website (subscription services available)
Clear project implementation process

Pay-Per Click Advertising - PPC

The most popular type of online marketing. Get it done right and beat your competitors!
Flexible Bespoke Solutions
Different Account Support (Setup, Performance or Managed)
Transparent Payment Solutions
Tracking setup and Report Management

Online Presence Management

Managing all of your social networking accounts can be time consuming. We offer a fully managed service where you just let us know what you want to say and we'll say it for you.
Private, Corporate and product Blogs
Twitter, Facebook, YouTube or Flickr content and branding
Social media advertising

E-Mail Marketing

Pricing per e-mail based on your campaign volume
Highly successful delivery rates
Clear success reports and ready to act data for your business
Campaign design, coordination and management

Surrey-Online

A local community portal. Featuring local news, business listings, town information and a message board.
Facility for businesses to advertise
Information on local news and events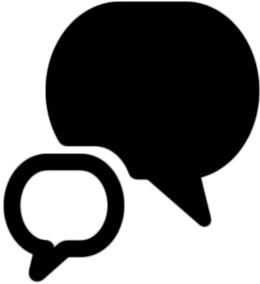 Webskills UK
Aztec House
137a Molesey Avenue
West Molesey
Surrey KT8 2RY
Tel: +44(0)20 89 41 51 51
E-mail: