"Top-Content" Website Management System
Our 'Top-Content' platform is a custom built content management system capable of supporting sites from a few to hundreds of pages.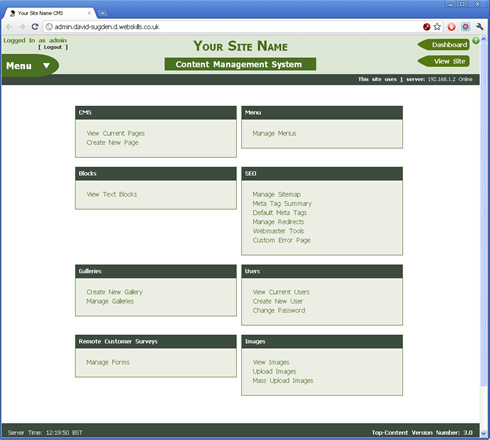 Why build our own CMS?
We have built this system with both ease of use and expandability in mind. Using a modular system allows us to add & remove components as needed. The system is capable of manging site content, site navigation, image/document uploads, site search and much more. There's an unlimited number of layout options for web sites it produces with standard pages, lists of services, image galleries, staff biographies, site news and contact forms. Every aspect of the site content can be managed by you through an easy to use online interface. No knowledge of HTML, FTP or Website Builders is required!

Main Advantages of 'Top-Content'
Fully Search Engine Friendly
Complete Control over your Websites Content
Modular structure enabling extra functionality to be added at any time
Easy to use Interfaces - if you can browse the web you can manage your website
Avaliable Functionality
Image / File Uploading
Product / Service Listings
Image Galleries
Site Search
A full list of functionality can be found on the 'Top Content' website.

Summary


'Top-Content'
can be used for many applications from small micro-sites to full online systems. Pricing
starts at £399
which makes it an ideal chance for your business to gain an online presence.
The system is fully expandable which means it can be built to suit any size of website, although if you're looking for something with special functionality you may want to consider our
bespoke website solutions
.

Related Services:

Website Building with added Functionality

Need to upgrade your site with added functionality, or have a site
built from your own designs? Includes:

Website Solutions for Small Businesses

Are you a small business who needs your website
to compete with the big boys?
Affordable and effective
Easy to use, easy to manage
Focused on budget very easy to upgrade and downgrade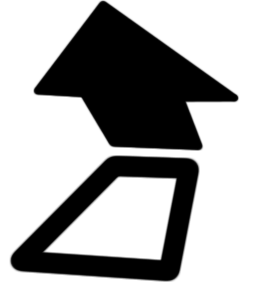 Webskills UK
Aztec House
137a Molesey Avenue
West Molesey
Surrey KT8 2RY
Tel: +44(0)20 89 41 51 51
E-mail: