Message Board Platform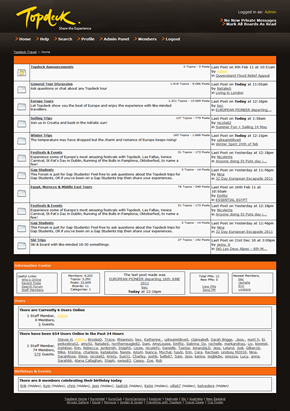 Our 'Virtual Forums' message board platform has been fully developed in-house. This gives us complete knowledge and control to customize it to any need.
The example on the left shows just one of our active communities which use this custom branded solution.
Why post?
Many industries are finding that regular, open, communication with their customers is a good thing. Building an online community can show potential customers what kind of company you are. A great tool for achieving this is an online message board (also known as a forum or bulletin board).

We use a system called "Virtual Forums" (or just "vForums" for short). This system has a proven record of providing search engine friendly forums; every aspect has been designed and coded to give optimum performance.

On top of that, the Virtual Forums platform gives great potential for customization to suit your business. If you need a feature which isn't already available (although many are) then we have the skill to make it happen for you.

Main Advantages of Virtual Forums
Easy to use interfaces
Fully brandable layouts & styles
Website integration possibilities
Custom features available

Summary
Pricing for the message board starts from £120pa. For more information on our forum services, visit our business forum hosting site.

Related Services:

Website Building with added Functionality

Need to upgrade your site with added functionality, or have a site
built from your own designs? Includes:

Website Promotion and Online Marketing

We actively seek out the technology that can help get your website
a step above competitors and in front of potential customers.
Complex multi-channel marketing (Search, Social, Linking)
Modular Approach with clear solutions to address your business needs
Transparent Payment schedule with different options to chose from
Clear performance measurement and reporting
Webskills UK
Aztec House
137a Molesey Avenue
West Molesey
Surrey KT8 2RY
Tel: +44(0)20 89 41 51 51
E-mail: