Social Media Marketing & Online Presence Management
This is the moment where things are not perfectly accurate regarding Online Marketing. The benefits of online communities like Facebook, Twitter and YouTube are very difficult to understand for the majority of business owners, especially if their main customers are over 50 or they sell size 10 screws.
...But who says size 10 screws are not a good subject for talk on Twitter? Someone forgot they can have nuts ;-)

If you sell to the over 50s market, do not forget that the Internet is nothing new - it has been around for 20 years!

This part of online marketing is the closest to offline media regarding chances to measure a campaign's success. This is the reason why very often it is missunderstood.





What are the Pros and Cons of Social Media?
Pros:
Easy to implement on the very low scale
Allows to monitor your brand and company positioning within community
Easy implementation of soft sale techniques
Cons:
Time consuming if done on large scale
Complicated mesurements techniques to see success
Delicate brand management issues
Social Media Marketing opens up huge marketplaces with millions of active users, and therefore thousands of potential customers who may be interested in your services.

Check with us if you are not convinced we are happy to draft for you the best possible Social Media Marketing Strategy for your organisation.

Related Services:
Social Network Integrations

We seamlessly integrate social media into your website in interesting and creative ways to make it work exactly the way you want it to. We can even produce highly bespoke solutions for specific requirements.
All levels of social media integration from buttons and embedded objects to modules and entire microsites
Promote your Facebook, Twitter, YouTube or other social media in highly effective and innovative ways
Gain valuable followers, fans and brand advocates

Website Promotion and Online Marketing

We actively seek out the technology that can help get your website
a step above competitors and in front of potential customers.
Complex multi-channel marketing (Search, Social, Linking)
Modular Approach with clear solutions to address your business needs
Transparent Payment schedule with different options to chose from
Clear performance measurement and reporting

"Virtual Forums" - Message Board Platform

Want to start your own online community? We can provide you with a message board platform that has been fully developed by us.
Fully customizable branding
Regular feature upgrades to keep it up-to-date

"Colloquium" - Corporate Blog

Why should you have a blog? It is a great tool for communicating with your customers and allowing potential customers to get to know you.
Fully Search Engine Friendly
Integrated Article Search & Sort Options

Surrey-Online

A local community portal. Featuring local news, business listings, town information and a message board.
Facility for businesses to advertise
Information on local news and events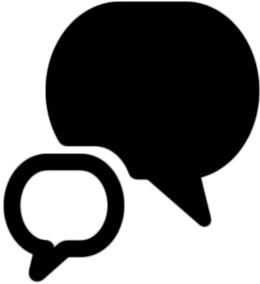 Webskills UK
Aztec House
137a Molesey Avenue
West Molesey
Surrey KT8 2RY
Tel: +44(0)20 89 41 51 51
E-mail: